Google Classroom
To access Google Classroom go to: classroom.google.com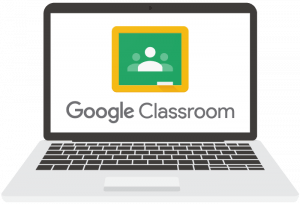 Below is a quick guide to Google Classroom. Please read this for all the information regarding logging in and using the platform.
Following the government guidelines, which come into place on Thursday 22nd October, the Department for Education expects schools to be able to immediately offer children access to remote education. To align with this, we have subscribed to Google Classroom, a platform where teachers can set assignments to be completed at home.
As a school, every class will be setting their half-term homework using Google Classroom so the children (and parents/carers) are all able to familiarise themselves with the platform and troubleshoot any issues or misconceptions. Any further planned use of the platform will be communicated to you in a timely manner.
If you have any issues, please infom your child's class teacher. Thank you for your cooperation.